Temps de lecture / Reading time:
5
minutes
It has now been five days since I left Europe for Morocco. The change of scenery is total. Once out of town, it is difficult to get understood in French or Spanish (forget English)! However it is a beautiful country, I will tell more about it in the next article! This one is devoted to the three weeks spent aboard the Soukha, a Canadian sailboat, and it also details an essential component of the project: learning.
UMA pastel mas?
The choice of Lisbon seemed interesting to join the Canary Islands. In reality, few sailing boats dock in Lisbon and fewer go to Canary… On the other hand, two Quebecers who wanted to sail the Azores were looking for a teammate to help ensuring night shifts. It's not really on my way, but it was good opportunity for me! So here I am on my way to Setúbal (Wednesday, may 1), where the boat is docked. A few dozen Superbock (local beer) later, we start our journey towards the Azores. Everything goes well until the Cape of Espichel, there began the "real" sea and the allure of the close-hauled (I will detail in a next article the vocabulary of the veil, understand here: a configuration not very pleasant for people sensitive to transport sickness!). As the captain would say "it's not a storm but big weather!". In short, better late than never, but I realized that I surely had seasache! Remains to be seen if it gets better… Or not!
(Un)Fortunately, a problem with the autopilot during the night forces us to turn back… to Lisbon. We will spend a week there, time to make several repairs and plan the sequel. It seems that time on a boat stops, both at the dock and on the sea. And it is exactly what I need: time to learn. On the program this month: improve my Spanish, start Portuguese and learn the basics of sailing! For this I use several media: my Smartphone for languages, using the Babbel application; and the veil Bible: sailing course of the Glénans.
In parallel arises the question "what to do next?". The options being to stay in Lisbon and find another boat to the Canary Islands or pedal to the South, to Agadir in Morocco. The last days of prospecting have not proved to be very promising, hence I chose the second option.
Soukha'boarding
After a week in the Marina of Oeiras, the other Quebec teammate went back home, we were two on-board: an inexperienced moussaillon and a captain in search of exploration. The choice is made (or almost): we will sail south, along the coast. This choice has the advantage of getting closer to Morocco, and allows Pierre to sail a little. Win-win so! From Lisbon to Cadiz, stopping over in Lagos and in Vila Real de Santo Antonio. By boat we go less quickly than by bike but we also have more free time!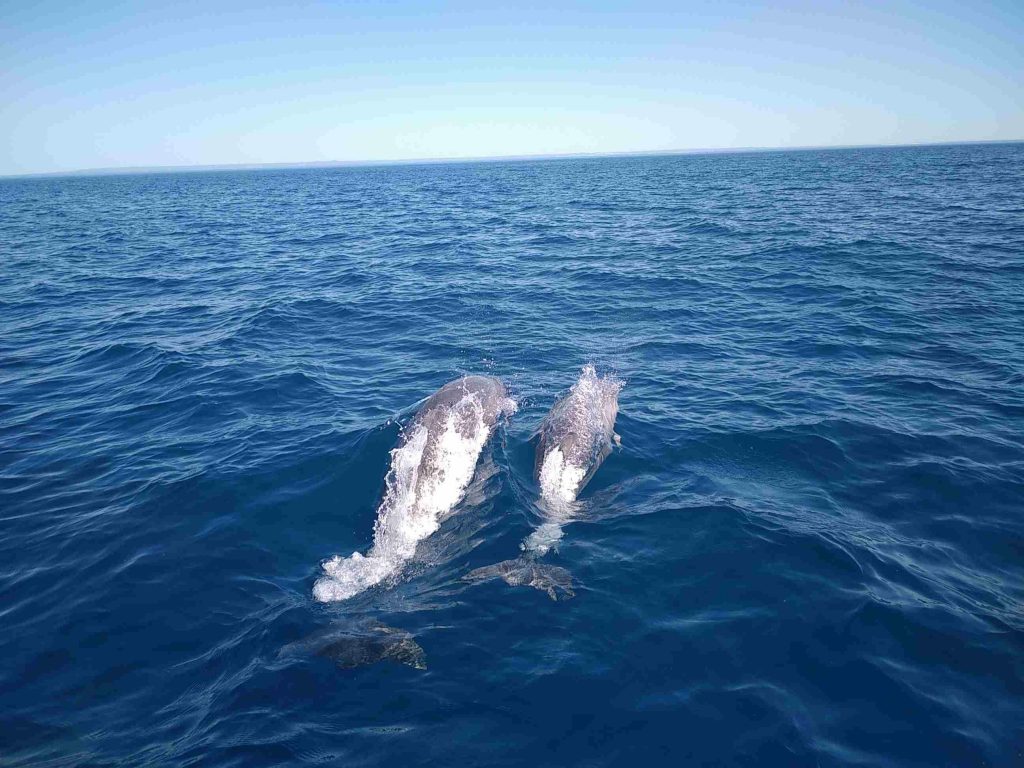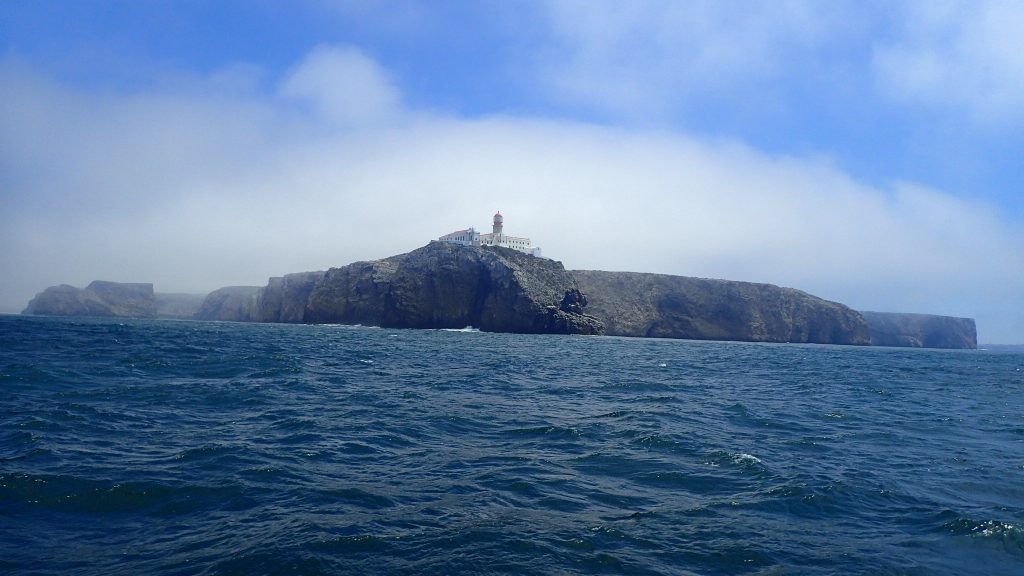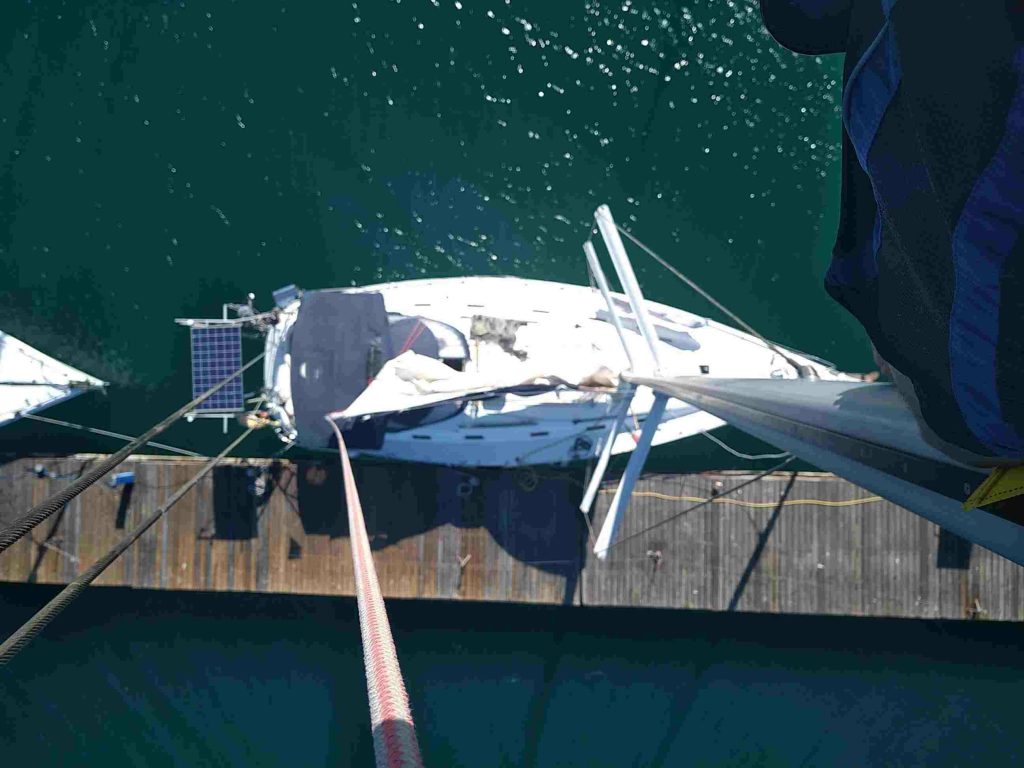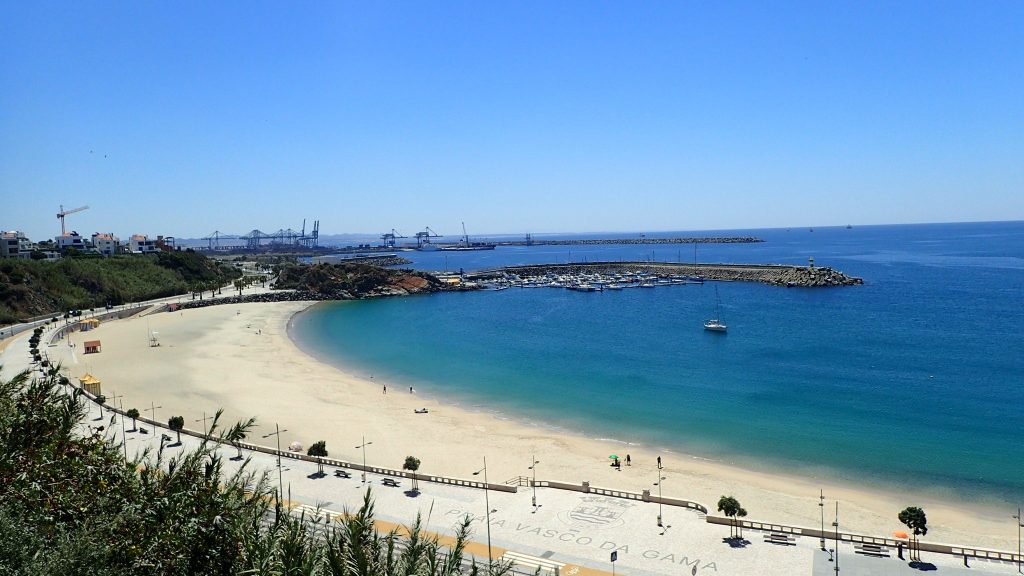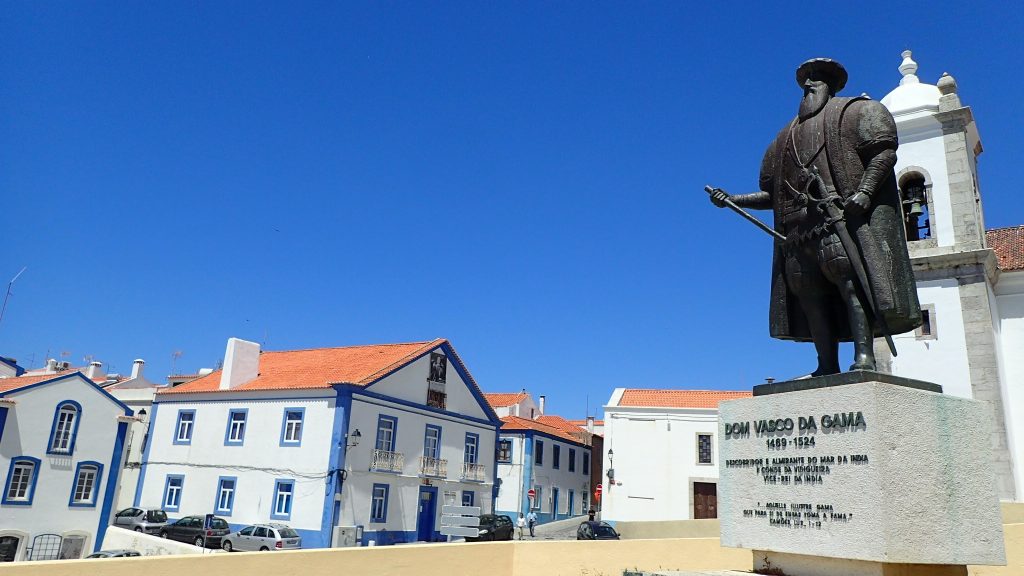 The only wild anchorage, in front of Vila Nova de Milfontes, resulted in a "semi-failure" in the sense that the waves shook us a little too much… so we set sail very early in the morning. Practicing in parallel of theory study is really the best combo to learn, and it's all the more motivating to open a book. After a week of sailing, I will not define myself as a sailor but I learned a lot! My status will therefore pass to experienced moussaillon! On the other hand, the seasache persists a little… Good thing the drugs are doing miracles.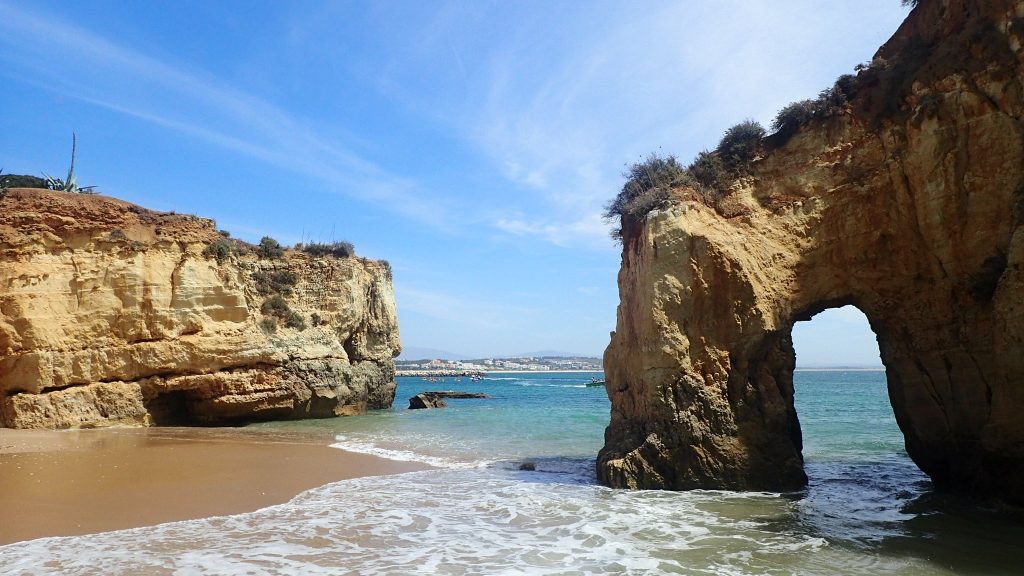 Tired calves
Three weeks I'm on board the Soukha with Pierre! We will split in Rota on the 22nd of May. Time really stops on board! It was a very nice experience that I intend to renew quickly… Only after crossing the northern part of Morocco!
The lessons learnt for restart days apply here: I will do two easy days then I will take my previous cycling rhythm (three days cycling one day of break). This first stage will bring me to Vejer de la Frontera, where I easily found a place to sleep. By distrust (I suppose), the fields in Spain are inaccessible: barbed wire, fences, dogs, etc. It is therefore difficult to bivouac… The place I chose for this night was not an exception. The only person I encountered was a woman, around 30. After chatting 5 minutes, she tells me she knows someone who will certainly help me. Sonia works in a farm here and a friend of her lives in the corner (about 57 meters from our meeting point)! Raphael is a midwife, and dwells in a pretty house with a "yurt extension". I'll spend the night in his backyard.
The next day, I have to reach Tarifa to catch the ferry. There too a charitable soul will save me an ordeal! Indeed, I am not sure that the planned way is possible to cross by bike, but right before taking it I meet a cyclist who comes from there: "forget it, it's impossible to pass here!". Ah, okay, we'll go around then! He is Dutch and travels from Toulouse to Cadiz. He lost 1h on those 300 meters. In short, he avoided me to miss my ferry!